1851: Loburn
January 11, 2019
By AHNZ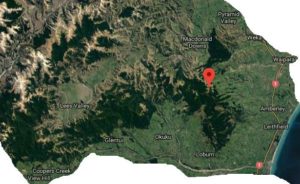 The first resident in Ashley Country, North Canterbury, was John Macfarlane in September 1851. With his wife and infant son, he leased Run 1a from the Canterbury Association and their sod cottage was Ashley's first house. Whalers had been about but hugged the shores of course. There is no record of Maori habitation although they do admire Mt Grey from afar. The Canterbury Association surveyors, Boys and Torlesse, largely wrote it off. What wasn't choked up with flax and manuka scrub was shingle river terraces so they called it The Wilberforce Plane and turned their backs on it. The land was of little use for creating a 'Little England' of small farm settlements. Under the command of Canterbury's Founder, John Robert Godley, that was what these Association men were trying to do.
Enter Macfarlane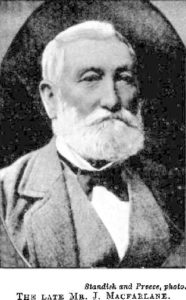 Godley's Agricultural vision for Canterbury did not have long to live, and Godley had to think fast on his feet to revise the economics and the politics in real time. He had to. Ship loads of the first Canterbury Settlers were already at sea and in-bound. The first to land would be Charlotte Jane in December 1850. Canterbury's survival and prosperity, then and there, depended upon entering an era of Pastoralism. This, sheep farming, was John Macfarlane's speciality.
Aged 25, Macfarlane migrated from Scotland to the New Zealand Company settlement at Nelson in 1841 aboard the Blenhiem.  By 1849 he was married to fellow migrant shipmate Catherine Cameron with an infant son and employed as the manager of White Rock Station in the Wairarapa. Station owner Richard Barton had walked around the coast from the Hutt Valley, around Cape Palliser in 1842 to lease the block from Maori. Macfarlane joined a little later and became manager so was no stranger to breaking in remote and hostile country into productive pastoral land for stock.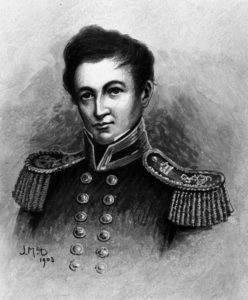 The Treaty of Waitangi, authored by the newly arrived William Hobson Gang, far away in Northland, landed like a political missile to disrupt the New Zealand Company settlements in both Nelson and Wellington. The NZC had already purchased the Wairarapa but Hobson re-wrote the rules to jam the Free Market colony in its tracks. The State colonised the colonisers. A parasite.
It was in this context that the would-be first pastoralist, William Deans, became fed up and re-located to Riccarton Bush, future Christchurch.
An effect of The Treaty was that refugee Wairarapa Maori reversed their diaspora from some 20 years before and returned. In a single day, 69 canoes! Some, I assume, were coming home to as far down as White Rock and Cape Palliser having been on the losing side in Musket Wars…
The signing of the Treaty of Waitangi in 1840 was the turning point in the eventual resettlement of the Wairarapa. It was believed that land rights reverted to the situation immediately before the mass migration; secure in this knowledge, groups began to reoccupy their old lands.; Ref. Foss Leach (1981) The prehistory of the Southern Wairarapa
The Settlers, refusing to be beaten, negotiated for lease of Wairarapa blocks from the newly returned (a few never left though) and willing Maori landlords. In 1846 the Governor up in Auckland legally prohibited Maori the right to lease property (an insult to their rights) but all concerned simply ignored that and carried on. Yet not all was well at White Rock Station for in Spring 1850 Macfarlane turned his back on it, driven from the land by hostile Maoris. MacFarlane left his earlier home in Nelson following the 1843 Wairau Massacre and had surely seen enough of violence. He was in the survey party (Thompson's) that warned Capt. Wakefield and his men not to engage the Maoris. They didn't listen and it was Macfarlane himself who carried the grisly news back to Nelson! So, like his fellow Scot, William Deans, he departed for Canterbury.
Lowburn
MacFarlane and family landed at the Heathcote River, Christchurch, on a whale boat. He took up the only work going in Godley's little start-up, road-making. At about this point his fellow European workmen went on strike, refusing to be paid the same wage as the Maoris on the gang. Godley had them back to work the very next day by refusing to treat the natives differently and pointing out he could and would simply hire more of them. This was December 2nd and when the First Four arrived (Charlotte Jane 16 December,) Mac would be there to observe.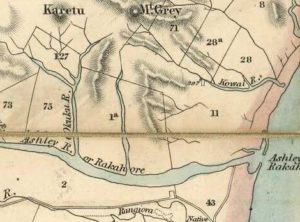 By September of the following year, Mac had a licence for Run 1a way up in the back of beyond. With wife Catherine and small son Malcolm the little settler family sailed into the Waimakariri river. From the ferry crossing, Maori paddle-power took them to the local pa. After that it was bush and swamp-bashing with bullock and dray until finally the Macfarlanes found their Loburn.
The name Loburn came from the station name, Lowburn. Being Scottish, the Macfarlane's native name for a river was 'burn'. Their home river like many in the area, had scoured deep into the land leaving high banks. Hence, low river. Eventually the Macfarlanes would get more neighbours but the population of Loburn has never been very high. Apart from sheep, it turned out that some of Loburn made for some great fruit-growing. If you visit the supermarket to day you'll probably be able to buy some fruit juice made there by Mill Orchard. The land remains fairly poor though and in the late C19th a number of Irish working class were scammed into buying some that was not fit for sustaining them.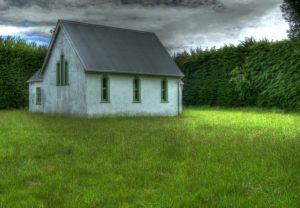 Macfarlane himself had mixed success. One amazing connection is that he created a run which turned out to be rich in limestone deposits. Out of the quarry came limestone used to build Christchurch Cathedral. Remembering his old home in the Wairarapa, surely, Macfarlane named this station White Rock.
—
note: Macfarlane became isolated, paranoid, and anxious on the voyage to New Zealand. He took to drinking, shaved his head, took to wearing a black bandana. Was afraid his land order papers would be stolen. Perhaps they were or why did he end up being a surveyor's hand and a road worker?
Img ref. St Andrew's Presbyterian Church; Nicks Place; flickriver.com
– When I lived in Loburn it had been abandoned and put up for sale.
Beyond the Waimakariri, Hawkins (1957)
Ref. Clan Macfarlane
Ref. blenheim175.wordpress.com
Like Comment Share