1888: Christ out of Christmas
December 30, 2018
By AHNZ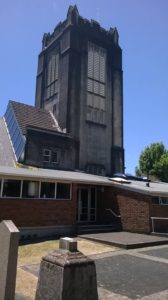 From St Peter's Anglican Church, Onehunga, Auckland. As traditional and Christian and vintage and sanctified as you like and yet…
'Christmas' is being referred to as 'Xmas'. That surprised me, as when I was growing up it seemed old timer traditionalists were wringing their hands and lecturing about how we ought not take Christ out of Christmas. But here it is in 1888!
I think it goes to show the Real Deal doesn't worry about being sticklers with politically correct speech and ritual. They know who they are.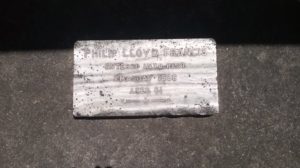 Xmas on one of the grave markers at the church. This one belongs to Mr Francis. 
As for Mr Philip Lloyd Francis, for health reasons he finally retired in Auckland but died late on Christmas night, 1888. Prior to this, he was an early settler, a JP, and sheep farmer in Canterbury and elsewhere. His Canterbury farm, 'The Desert' was out the back of Darfield aroundabouts where Prime Ministerial families the Shipleys (Jenny) and Hollands (Sydney) come from. In fact, it seems to be the Shipleys who found the water to quench 'The Desert' and make a fortune….
Like Comment Share