Kaiapoi Warf
September 25, 2018
By AHNZ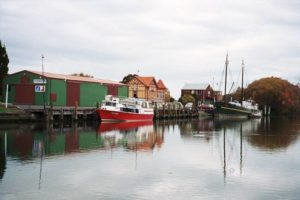 The wharf at Kaiapoi in April 2004 during a 40-year intermediary period.
From the 1850s-1970s Kaiapoi really was a busy river town.
The economy tanked, leading to about 40 years of bureaucratic identity crisis for this once prime area. During this intermediary period enthusiasts kept the last of the old riverboats, Tuhoe, going as a tourist feature. The old railway station sat derelict long prior to the Quake.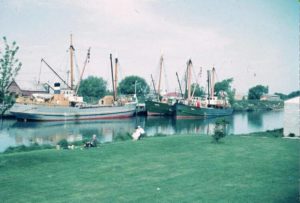 A new era! Major re-development has been taking place (said to culminate at the end of 2017.) The Waimakariri Council was proclaiming their own version of The French Riviera. Is this ever going to fly or will it be another Memnonium?*
Image ref. nzcoastalshipping.com
* The Memnonium: An early Kaiapoi community marketplace in the same area created by settlers. It was a flop
Like Comment Share