Red Deer
October 23, 2018
By AHNZ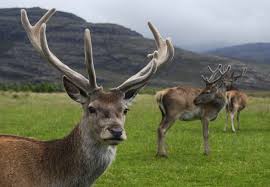 Interested to learn in my reading that Felix Wakefield joined his more famous brother in colonising New Zealand in 1854, bringing two red deer with him. Marx described E.G.Wakefield as the most notable political economist of the 1830s. The Wakefield brothers were powerful leaders, thinkers, and organisers of colonising New Zealand. Their coming prompted The British Crown to hurry over here too in order to take charge.
Felix's Two Red Deer
These deer went on to destroy much of New Zealand's native forest even to this day. Another author I admire, Barry Crump, wrote adventure stories about shooting them in the wilderness!
And another writer, whose writings I value greatly, Bertrand Russell ties in here too. These deer came from the estate he grew up on, gifts to New Zealand from his grandfather Lord John Russell. The same man who the town of Russell was named in honour of.
(All these connections! This post inspired by James Burke)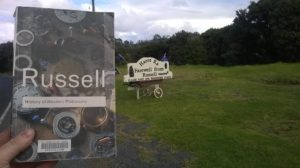 —
Images: One found via Google
The other, me visiting Russell in the north with my book about history
Like Comment Share