2010s: Local Papers Die
April 6, 2019
By AHNZ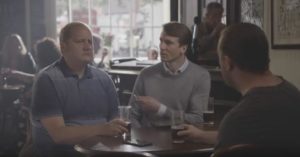 The history of New Zealand is the history of real living grassroots communities slowly being absorbed into bigger and bigger entities. As they are absorbed into the great goo collective their individual voices and values are wiped out to be replaced by a more and more centralised control.
'Long ago the country bore the country-town and nourished it with her best blood. Now the giant city sucks the country dry…'- Spengler
I've written about this having happened to radio & TV stations, town amalgamations, Roads Boards, churches. It's very much happening of late with schools. Of course newspapers too are being gobbled up…
"Stuff to sell or close 28 community and rural newspapers"

Affected papers:

Avenues
Waikato Farmer
Admire Marlborough
NZ Dairy Farmer
Discover Magazine
Selwyn and Ashburton Outlook
Admire Nelson
Hastings Mail
Christchurch Mail
Napier Mail
The Tribune
Kaikoura Star
Invercargill Eye
Auto Xtra
South Canterbury Herald
Clutha Leader
Waiheke Marketplace
NewsLink
Wairarapa News
Queenstown Mirror
NZ Farmer
Waitaki Herald
Canterbury Farmer
North Waikato News
Central District Farmer
Rotorua Review
Otago Southland Farmer
Ruapehu Press- ref. Stuff to sell or close 28 community and rural newspapers, ref. Stuff closes 15 community titles and sells another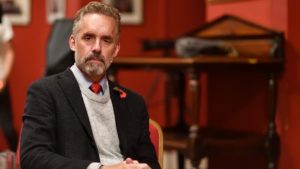 When Jordan Peterson visited New Zealand in Feb 2019 his message was to let provincial New Zealand wither and die. Just as he exited rural Alberta for the Big Smoke, so should you…
"The idea that these smaller communities are viable is just simply not the case. We don't know how to make them viable, and so sustaining them as if they could be viable is not a helpful option."- Give up on small towns, Jordan Peterson tells NZ; Newshub
I didn't notice anyone putting up an opposing argument to Peterson. Indeed, those New Zealanders who are not actively dismantling and selling off individual communities are slavishly allowing it to happen. Some invest their hopes in a false external saviour called Labour 6.0's Provincial Growth Fund which is really just a pocket money allowance for New Zealand First to bribe its way to re-election with. If a community wants to survive it needs to be autonomous, not be on life-support from the taxed wealth of others.
 "Sean Bellew said Invercargill was being "run remotely" by outsiders and he was sick of it."- Invercargill being 'run remotely' by outsiders; Stuff (2019)¹
After Life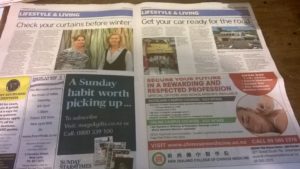 These threatened newspapers are every bit as bad as Ricky Gervais shows them up to be in his 2019 Netflix show After Life. In the show's fictional town in England, the free local paper is propped up by taxpayer money paying a staff of six to publish trite tales of local 'adventures'. Such un-newsworthy features as what a stain resembles, a hoarder, a boy who plays bad music out of his nose. Gervais' character finds his life meaningless, his work meaningless, his community meaningless. Indeed, the setting of a once vibrant and beautiful English town has been inherited by a network of losers just going through the motions; It makes Gervais suicidal.
That's how it is in New Zealand too and this is not what is worth saving. What was once a community has been captured and assimilated into a network. The community papers are not community now, that light is dying or dead at this point. As parodied in The Lego Movie, the so-called news papers are simply instructions telling the people what to do and think. And, they're subsidised advertising for crapitalist businesses and politicians.
"Check your curtains before winter"

"Get your car ready for the road"

"Step three; exercise. Jumping Jacks him 'em!"

"Step nine; eat a complete breakfast with all the special people in your life."

"Step twelve; obey all traffic signs and regulations. Step thirteen; enjoy popular music."- Some of these quotes from Lego Movie, some from actual local rag last month (image above.)
I liked After Life and want it to deepen. Now it's to have a second season I want to see Gervais rehabilitate his pathetic town. Artistically, through the show, he can prove Peterson wrong about small town communities. Instead of good people being depressed zombies (and sleepwalking through horrible days and living only for a few hours of snatched happiness with your wife and dog in the evening) they can take their place in the community again and lead us back to health. New Zealand needs to save its own soul by reversing the series of quiet little genocides happening outside the few megacities. We've already lost so much!
—
1 Amusingly enough, this concern was promptly buried by the Council promising to open up the interior of their old water tower. Give them something else to talk about! News cycle reclaimed.
image ref. After Life; Netflix (2019)
image ref. Peterson; Newshub
Like Comment Share